The Collective Tag is a snippet code or tracking tag to help collect data from your blog and website to provide additional and more accurate insights through Collective Voice. This tag is required for campaign opportunities. Find our campaign and opportunities guide here.
How is the Collective Tag installed?
Each account has its own unique Collective Tag that is a direct link between Collective Voice and your website or blog. Find the Collective Tag code in your Account Settings.
Note: Make sure that the Blog URL where you are embedding the code matches this field in your profile.
Copy and paste the code so that it appears on every page of your website. This may mean simply editing your theme's header or adding the code to each page's header.
Installing the Collective Tag on Wordpress:
1. Copy the code from your Collective Voice account

2. Edit your blog's header. Navigate to Theme >Editor
Note: This step varies based on blog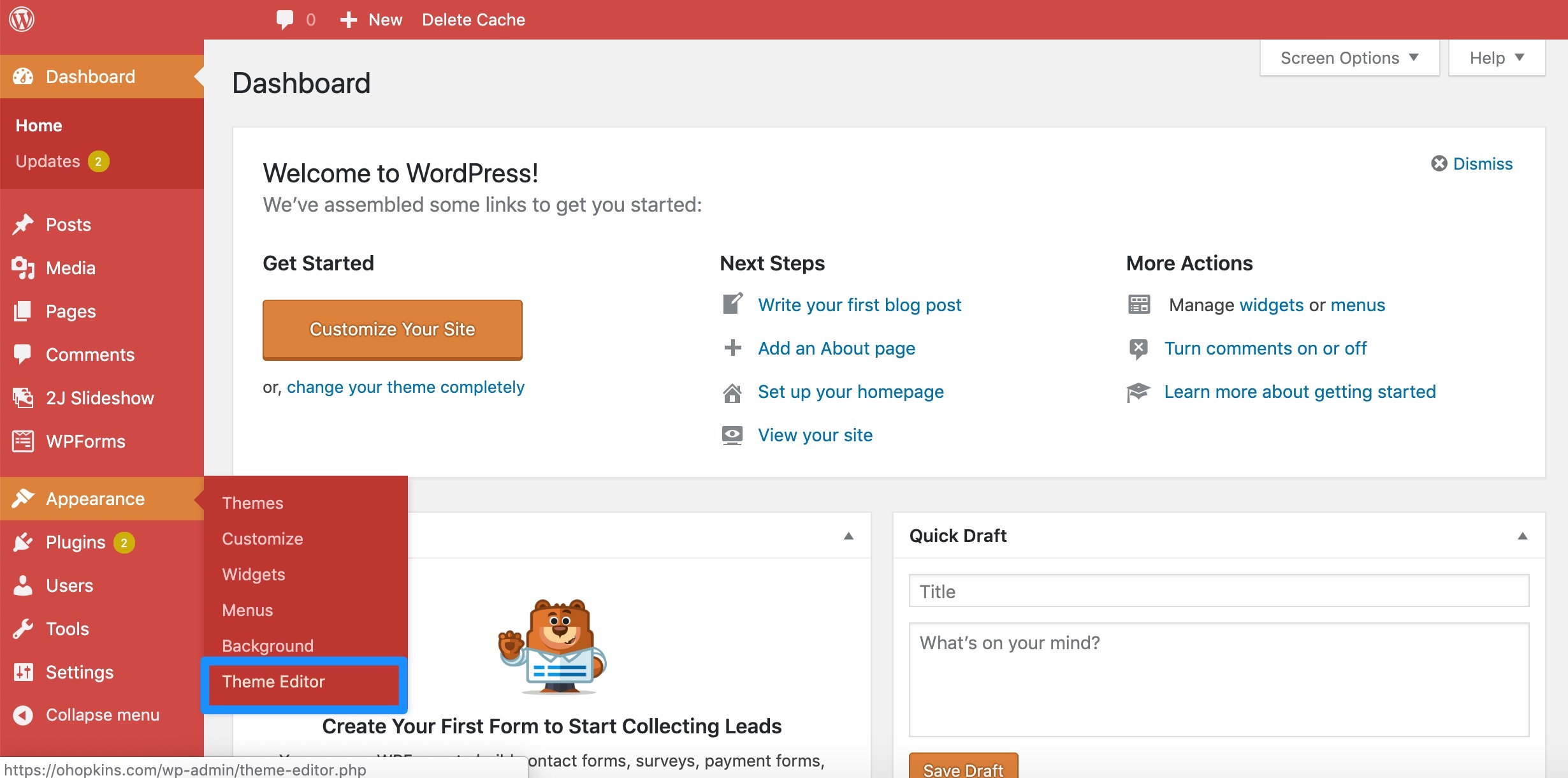 3. Select Theme from the right-hand options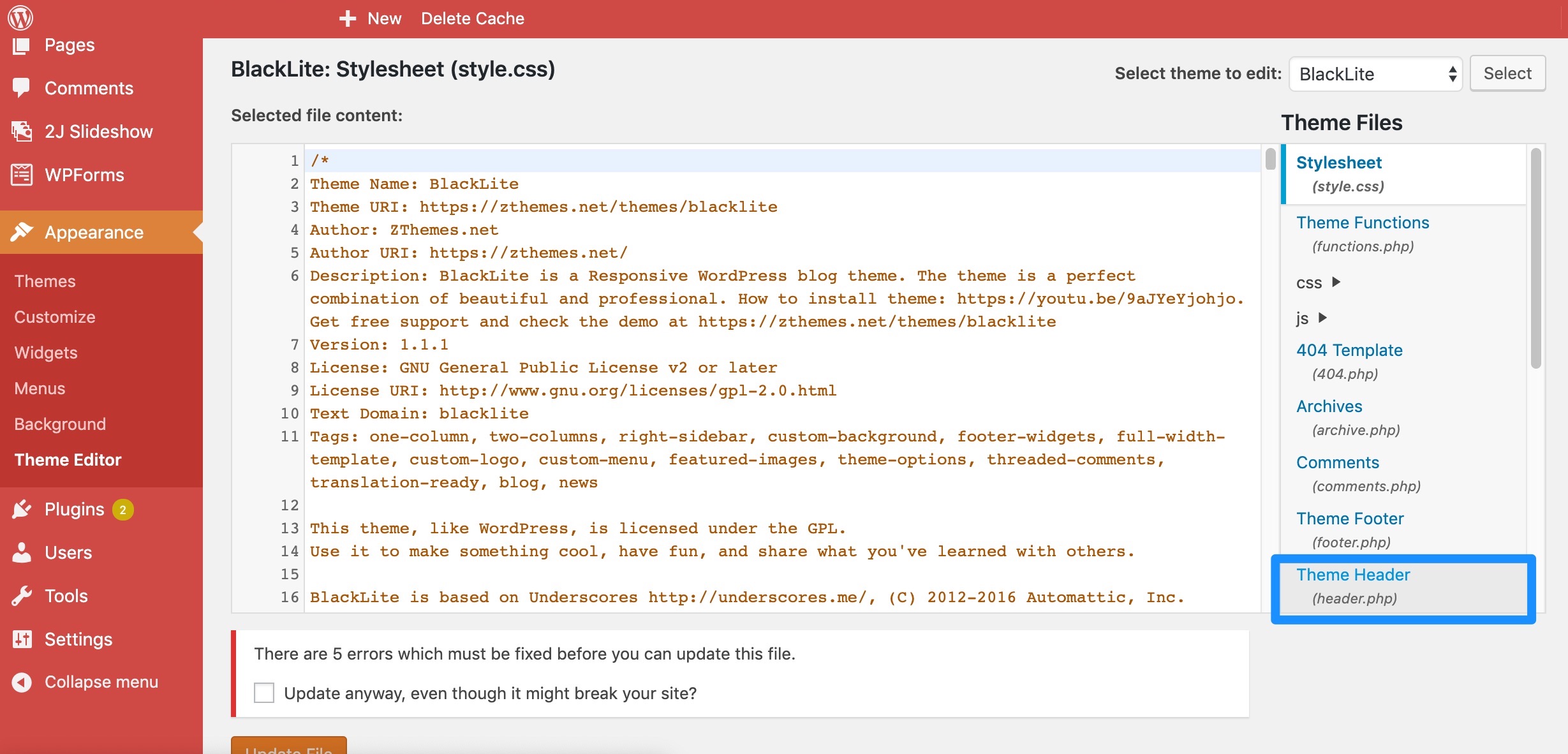 4. Paste in your Collective Tag code and update. Note that this will include your unique identification code!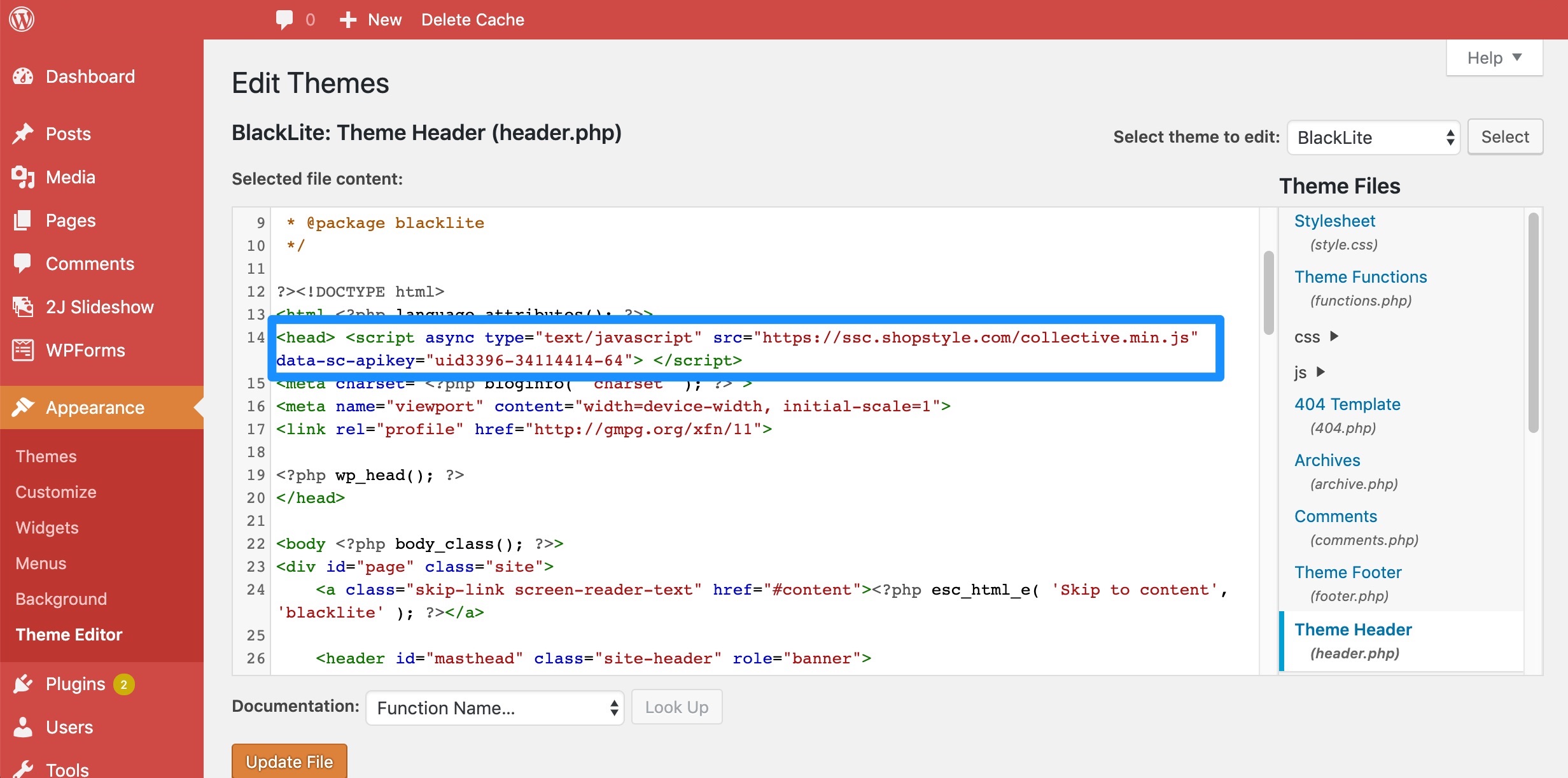 5. Check to make sure that you installed your Collective Tag! This can take up to 24 hours. When installed, you'll see Status: Data Received.

Whereas not installed will look like the following:

Note: The above example is for WordPress. WordPress has different setups and yours may look a little different. If it's not like the above, try going to Theme>Theme Editor and adding it to your code's header section.
For more help inserting this tracking code, please use your platform's support center.