On Desktop
1. Install LinkIt if you haven't already!
2. Go to a supported retailer's website and go to the page you want to monetize. This can be a landing page, category page, or specific item. For this example, we'll monetize this specific item: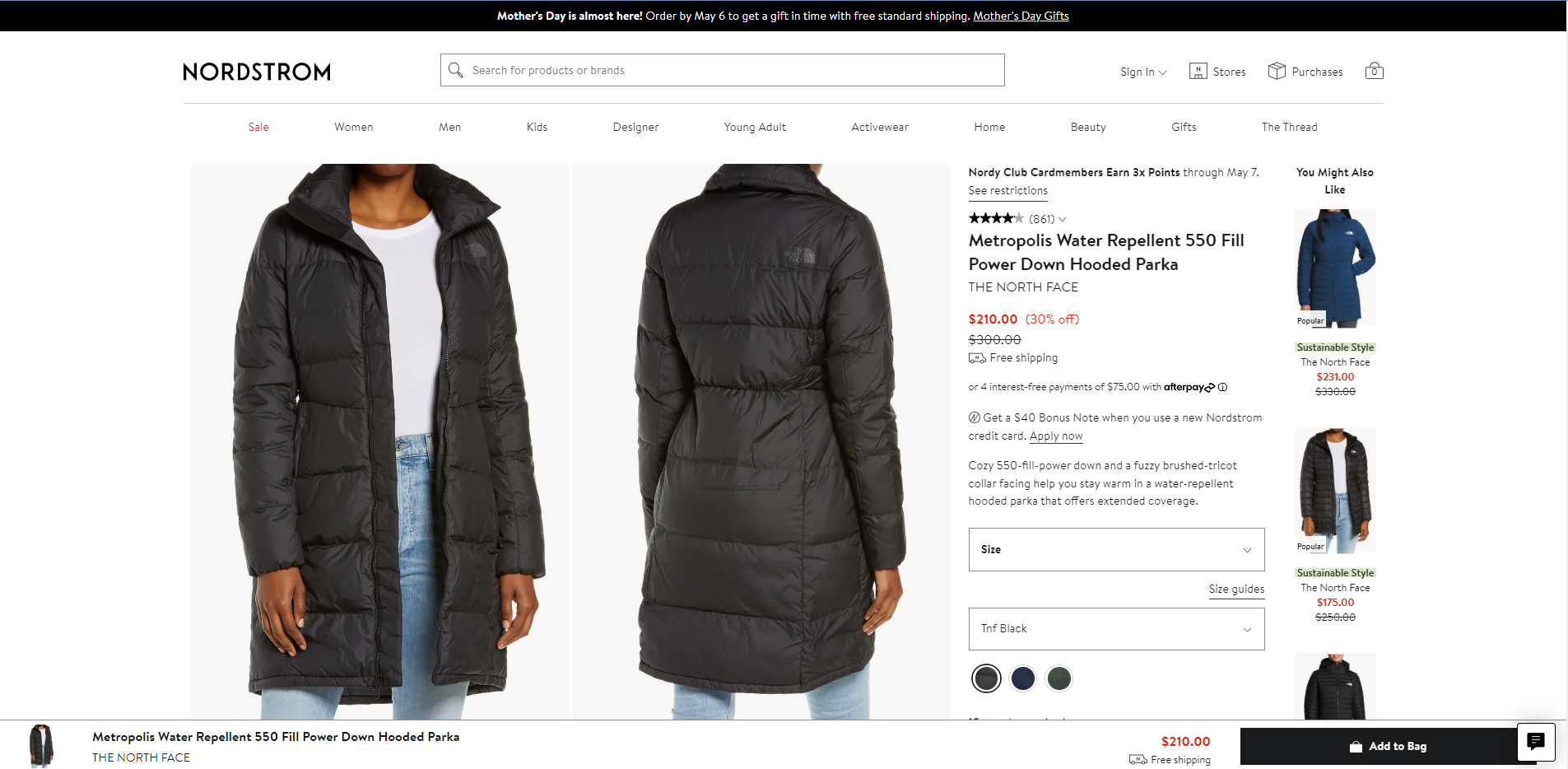 3. Click the LinkIt button! You'll see the LinkIt tool activate and connect you directly to Collective Voice features!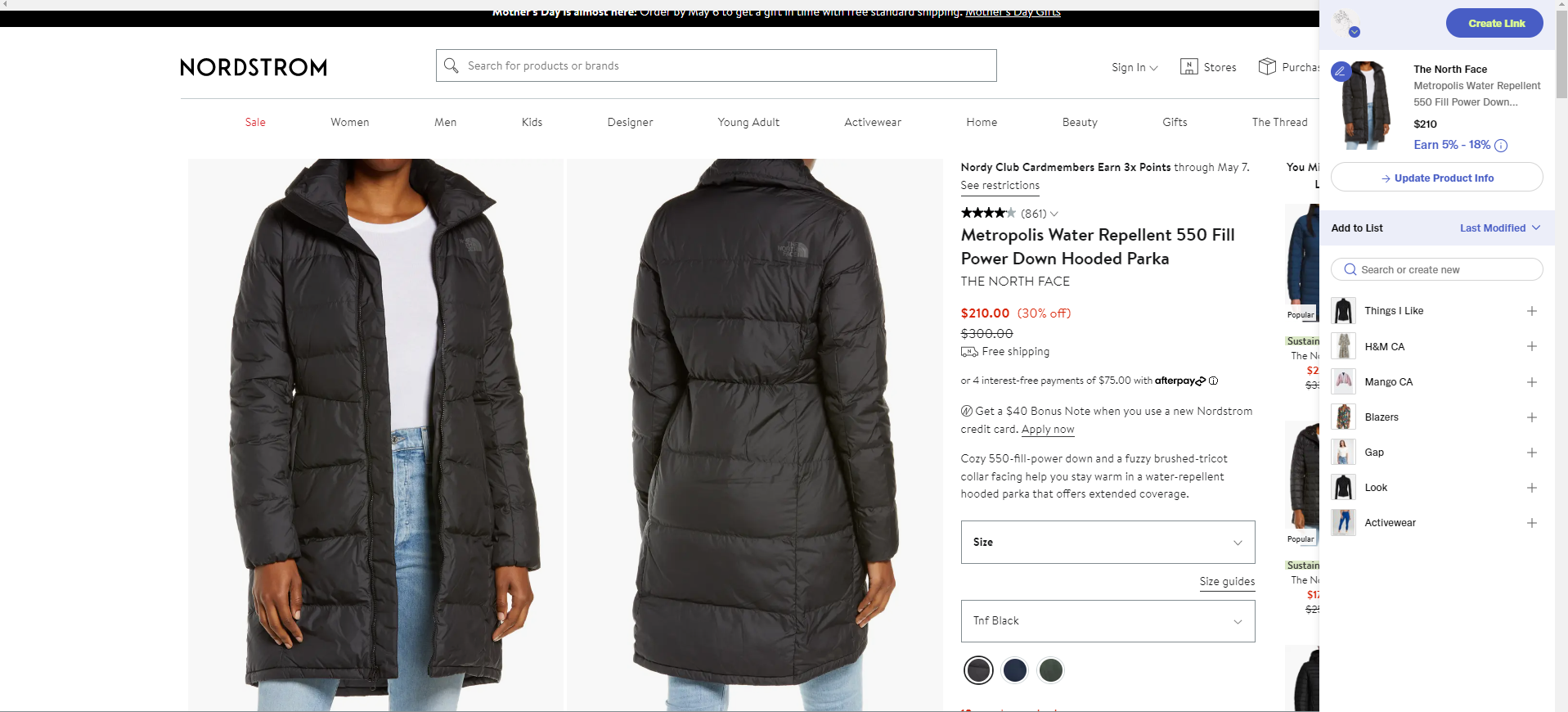 4. Seeing incorrect product information? Easily make edits by clicking the 'Edit' icon in the top right corner, then select the correct information directly from the retailer's product page.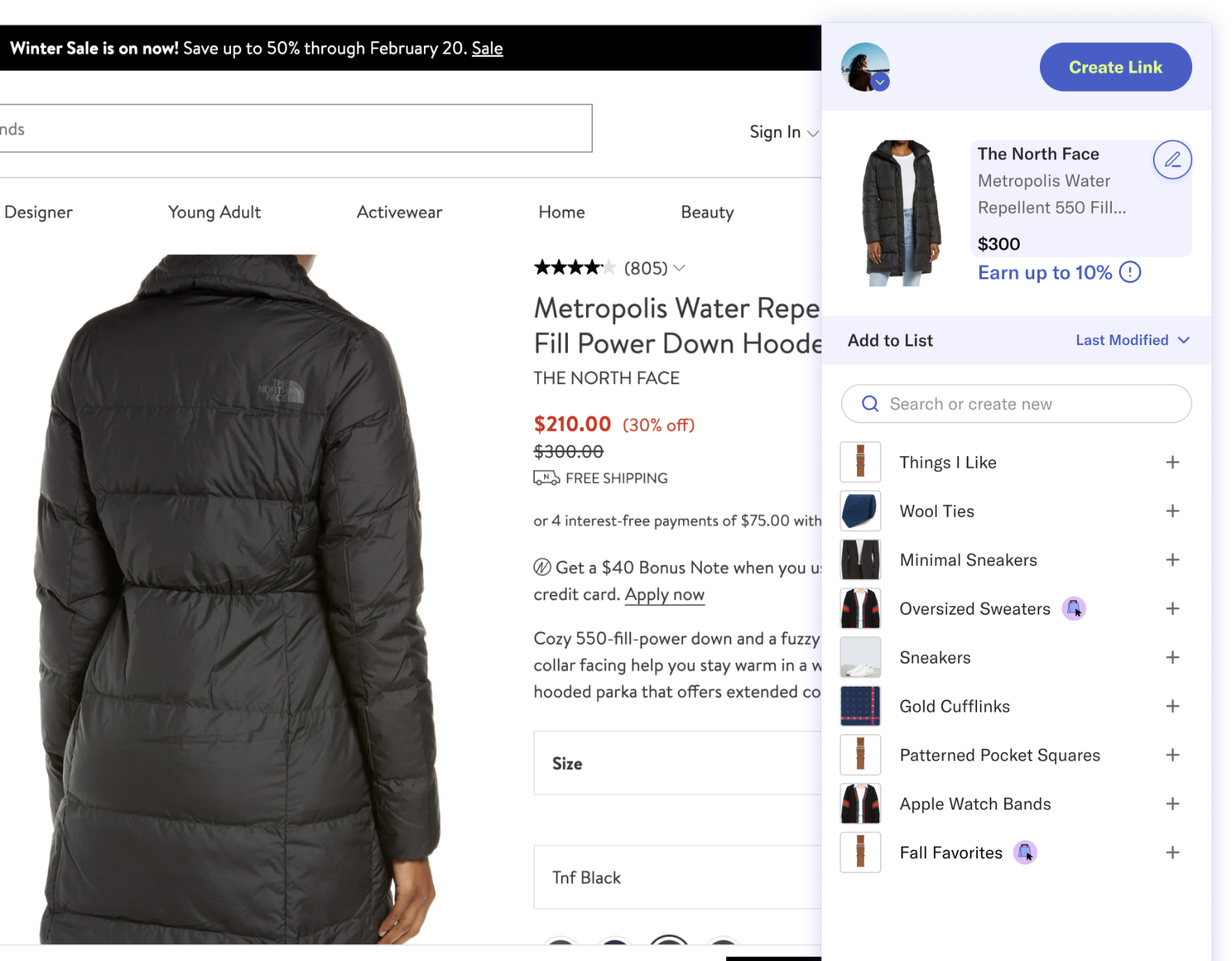 On rare occasions, LinkIt may not recognize you're on a supported retailer's product page. As a creator, you have the flexibility to change that instantly by selecting "This is a product page", and then saving the correct product/retailer information before creating a link or adding the product to your Lists.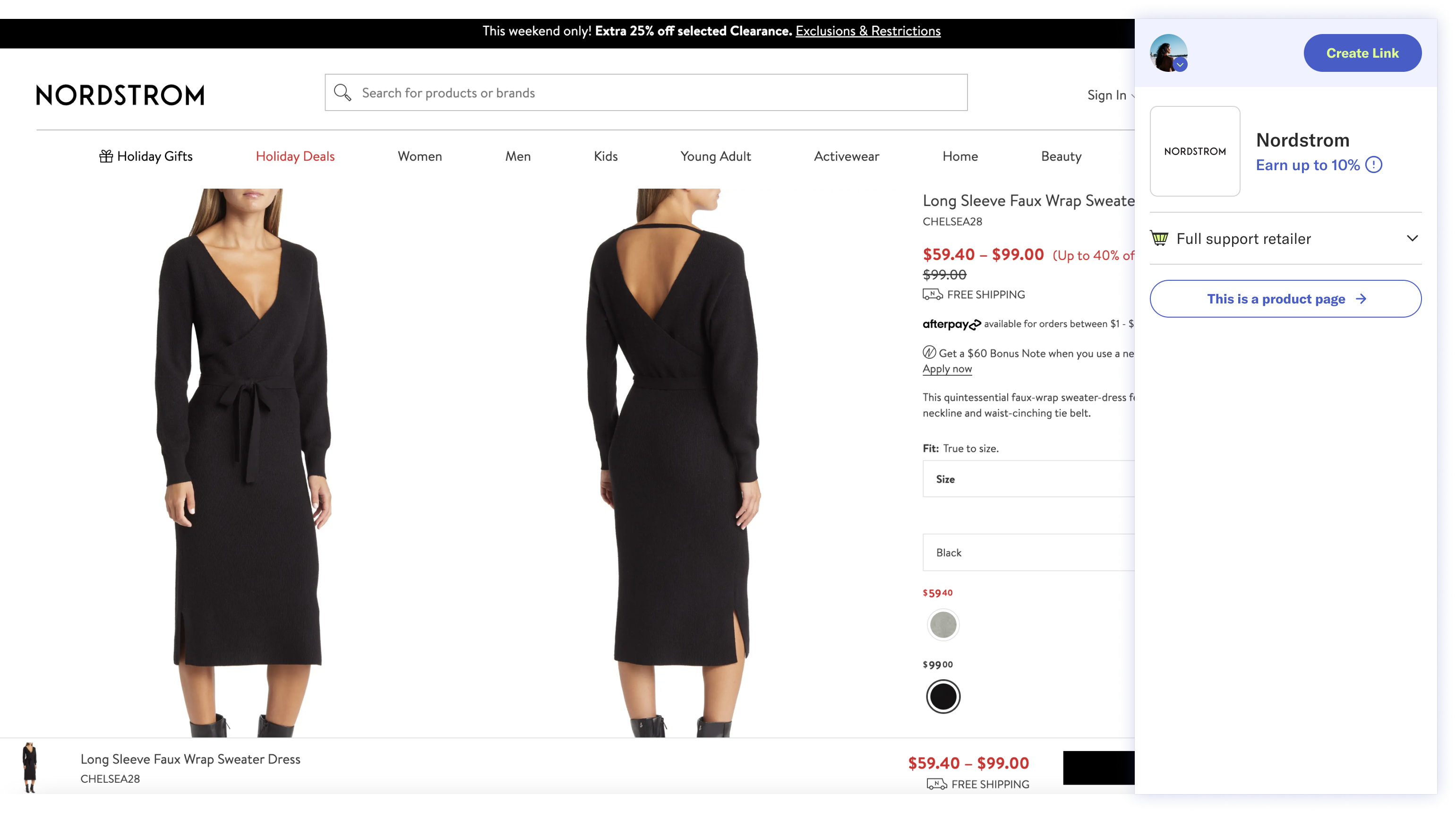 Read more about these editing capabilities here!
Speaking of Lists…Lists can easily be turned into Looks and Widgets. Additionally, add your Lists to TapTo.Shop, our link-in-bio solution that makes it easy for your audience to shop your affiliate content. When opening the LinkIt extension, you can see when you're adding a product to an active TapTo.Shop List, which will be shown with a colored icon. An inactive List will have a grayscale icon, indicating that it's not been made public on your TapTo.Shop.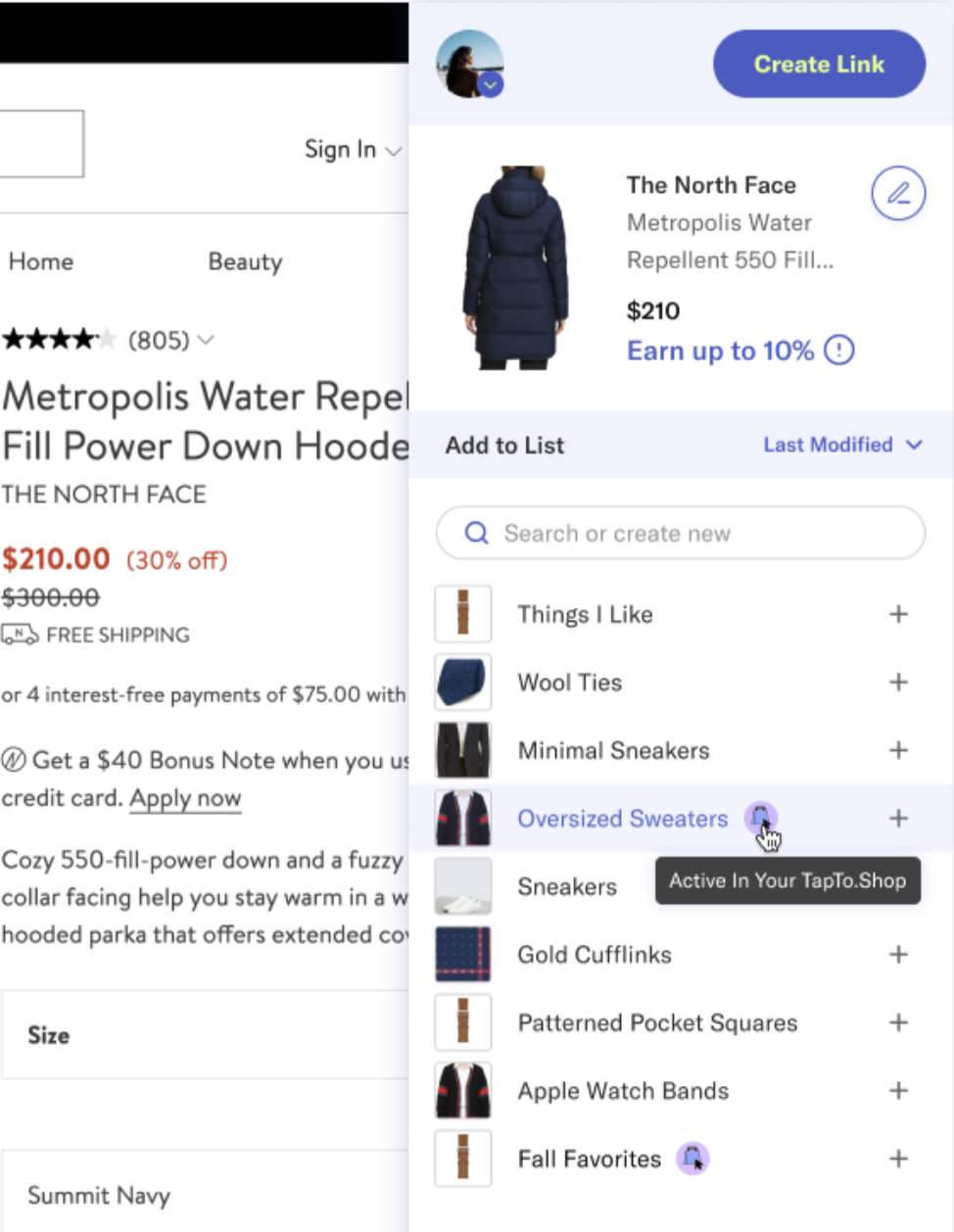 Learn more here about how you can use TapTo.Shop to build your own shoppable microsite and earn through any channel (like Instagram or TikTok)!
On the Mobile App
1. Install the Collective Voice app
2. Open Safari or Chrome (this example is Chrome)
3. On a supported retailer's site, tap the share button: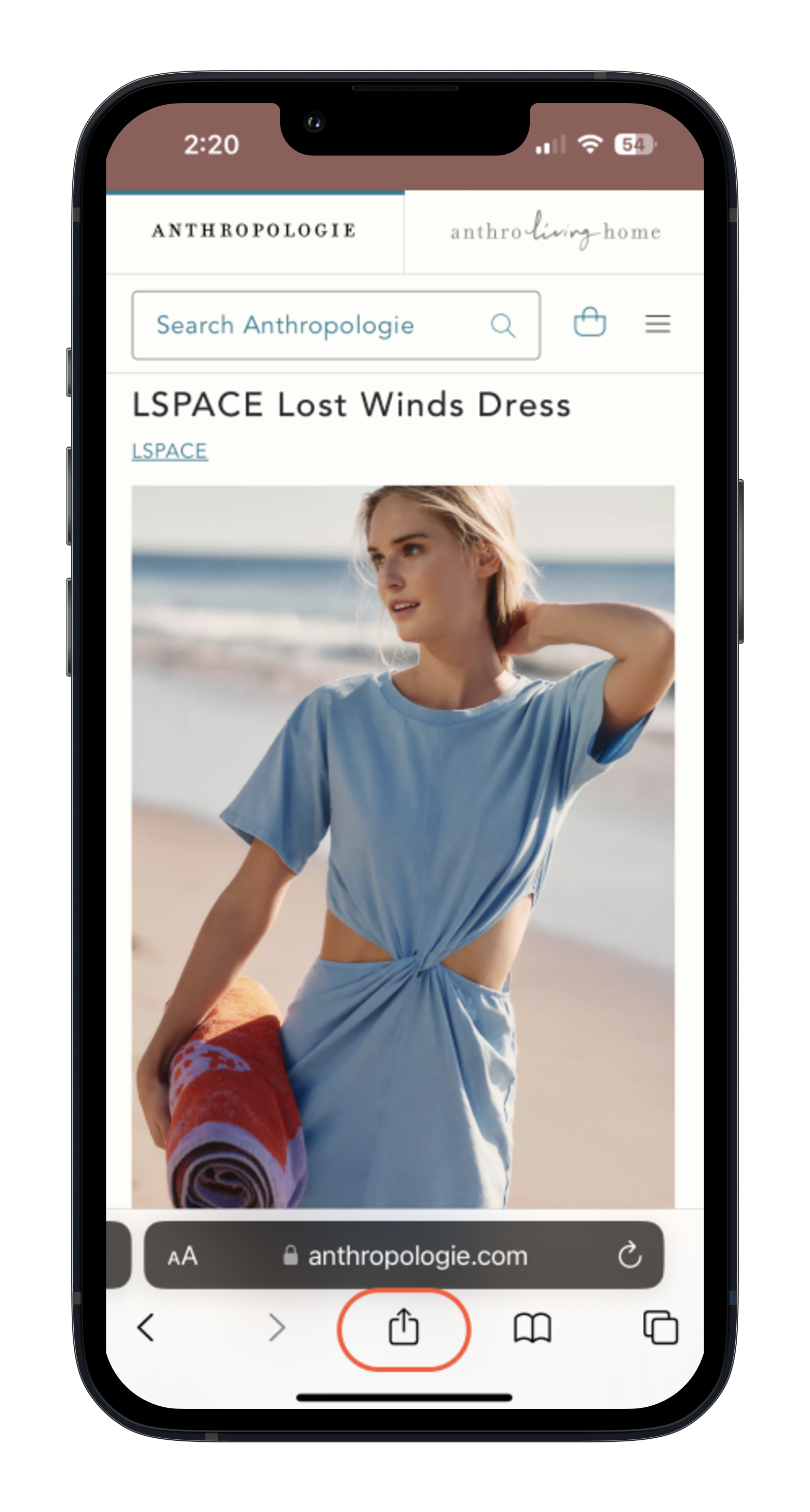 4. Locate Collective Voice and tap it. (If you don't see it immediately try hitting more and finding it from the options!)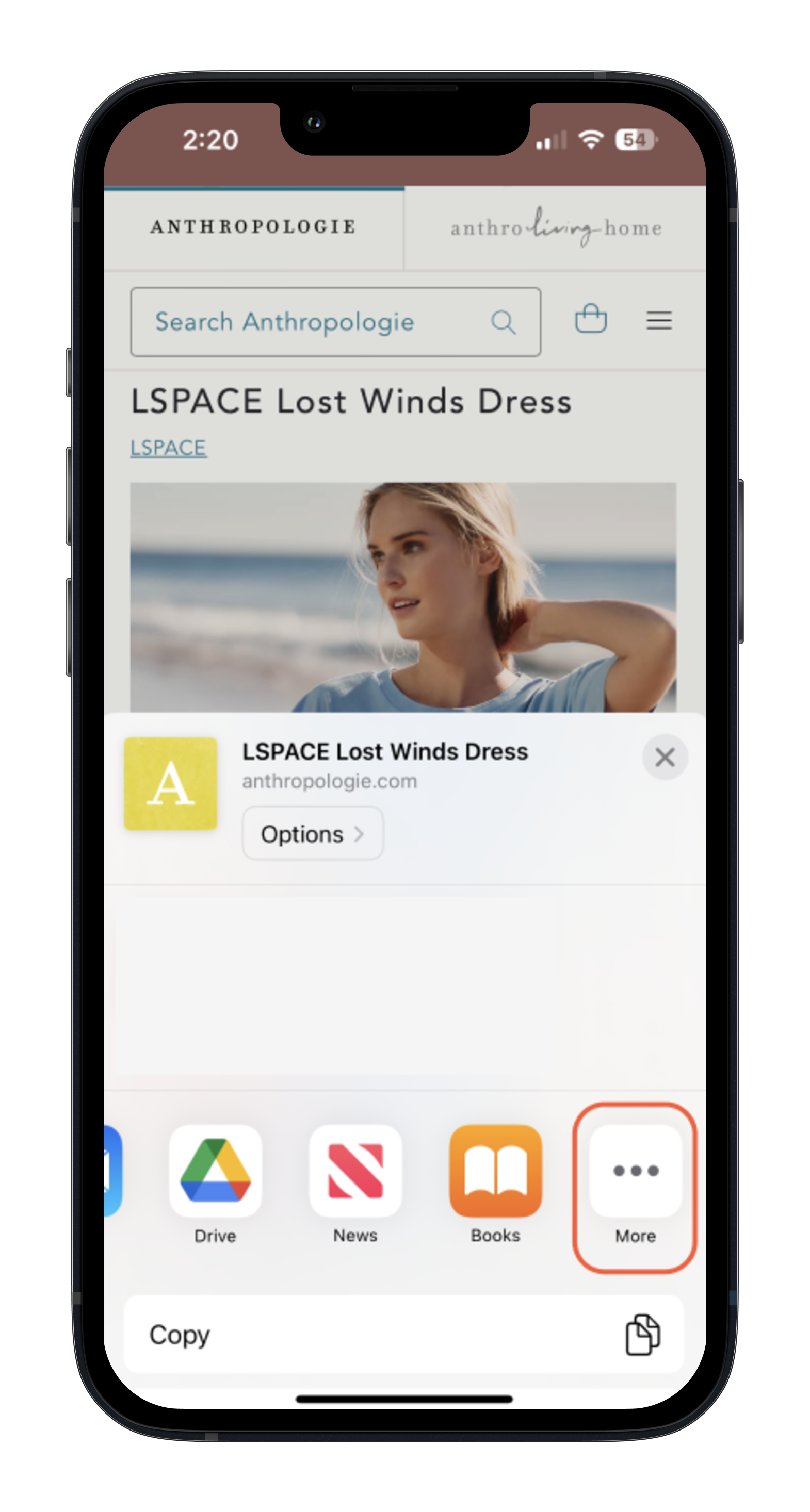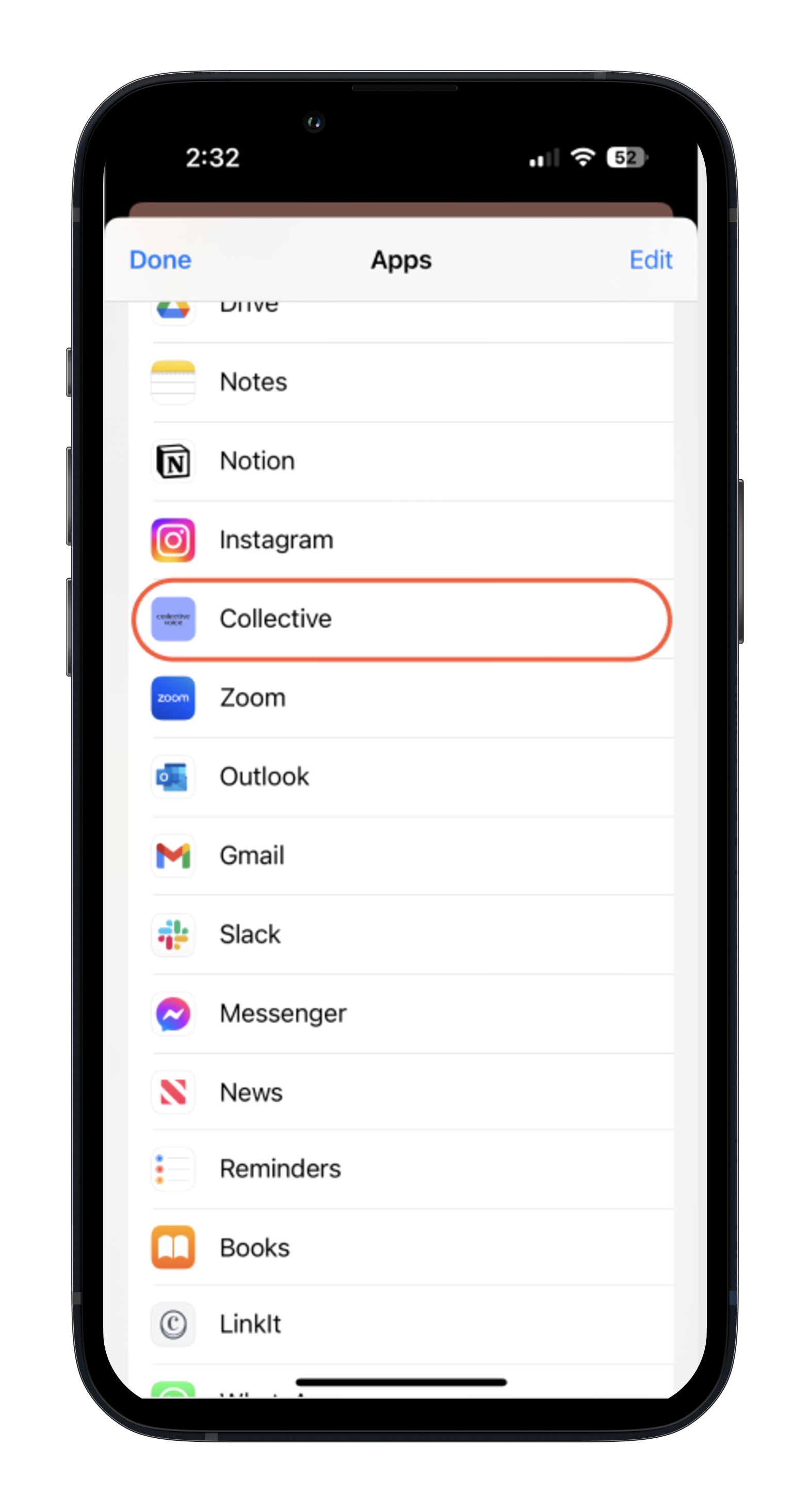 5. Viola! Your Link is copied and ready to share.