Collective Voice partners with retailers and brands to run campaigns with you, our creators.
Collective Voice creator With Love, Leena in a campaign
Here are the steps we recommend to help you land a campaign:
1. Have your Campaign tab up-to-date.
Completely fill out your campaign tab with your latest information and interests, so we can match you with the best fit!
Don't forget to share your blog and social network information.

Pro tip: Make sure that shoppable Collective Voice content can be easily spotted when someone views your blog or social channels.

Find your Campaign tab in your account settings here.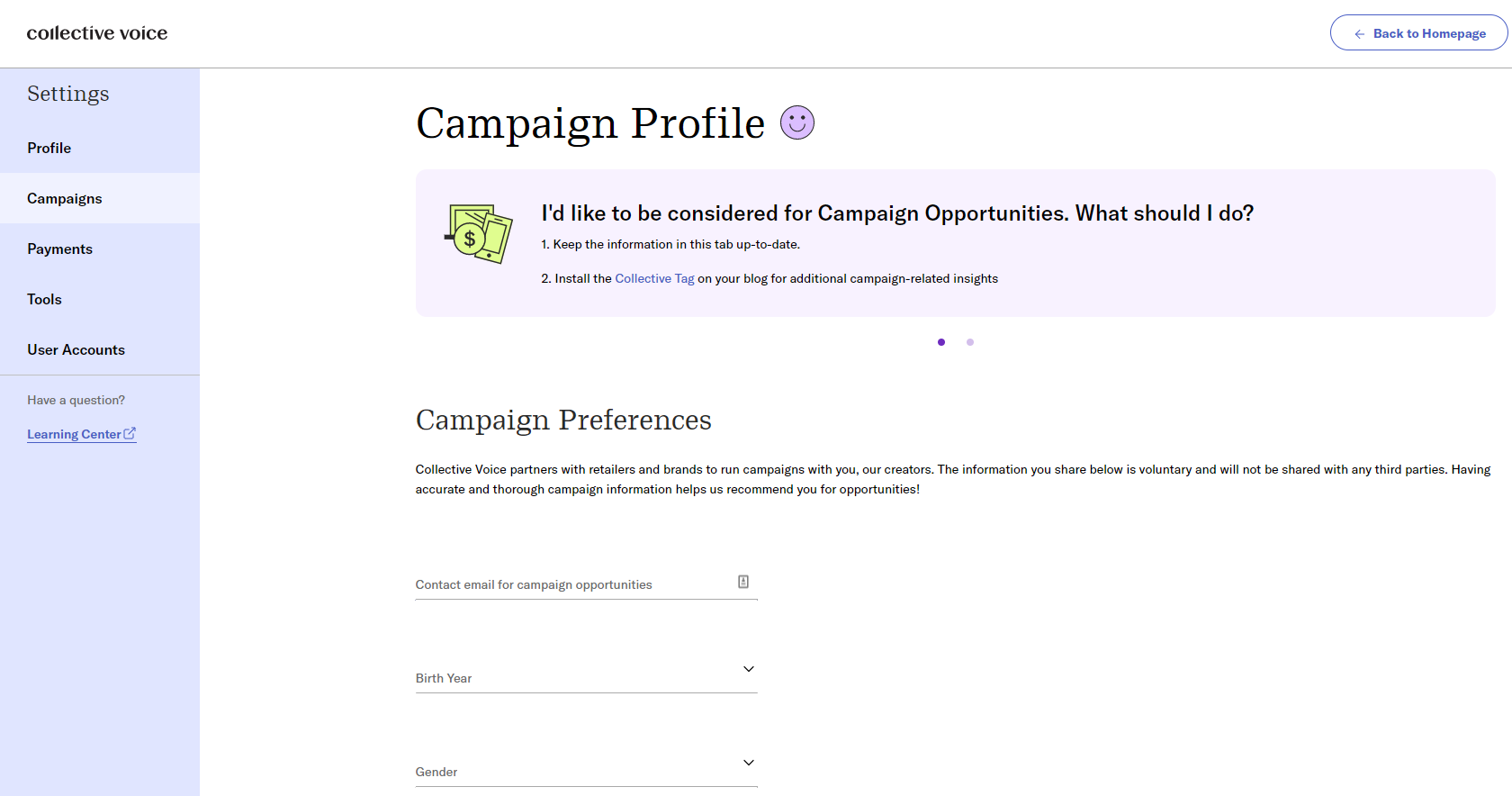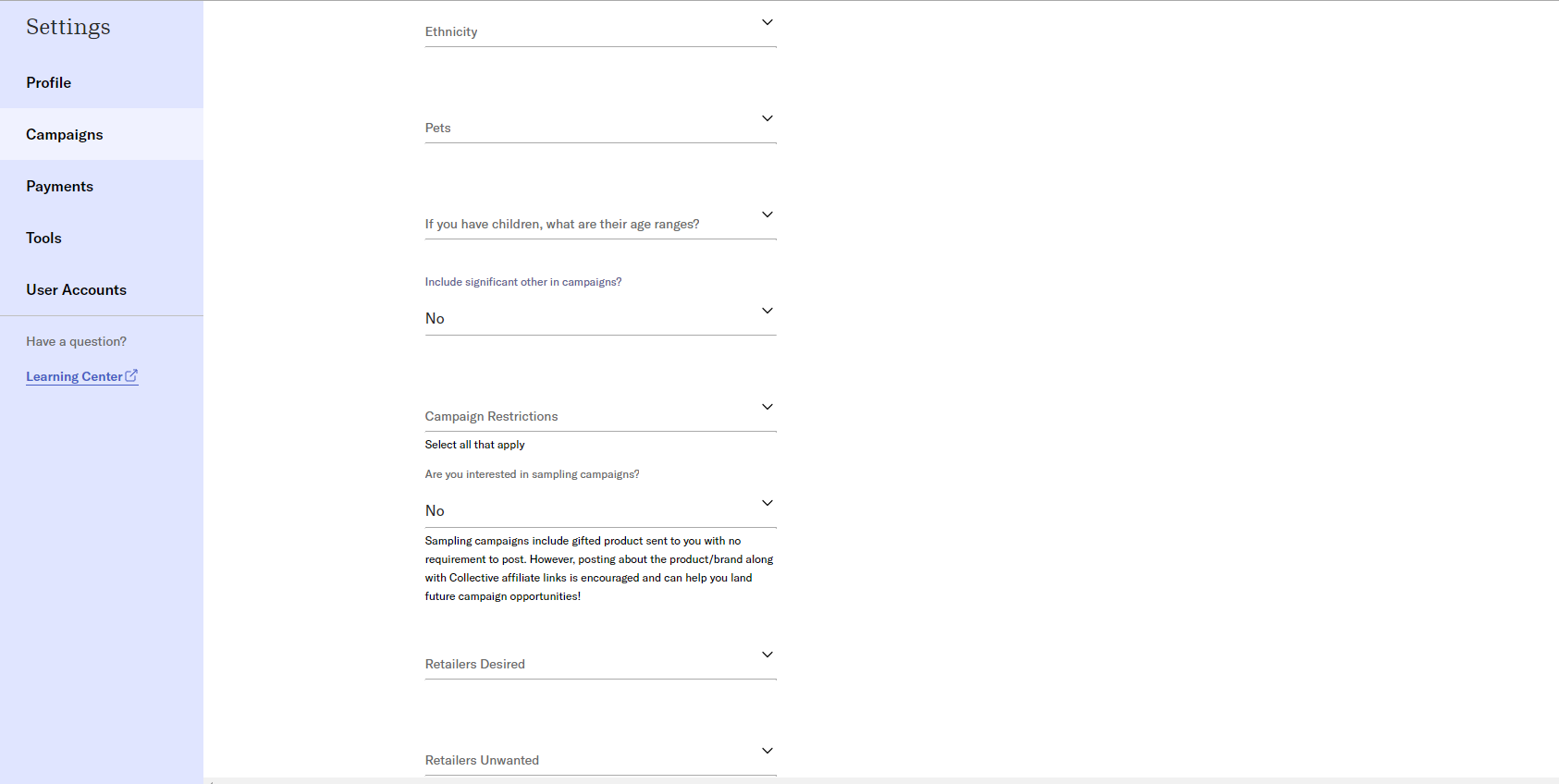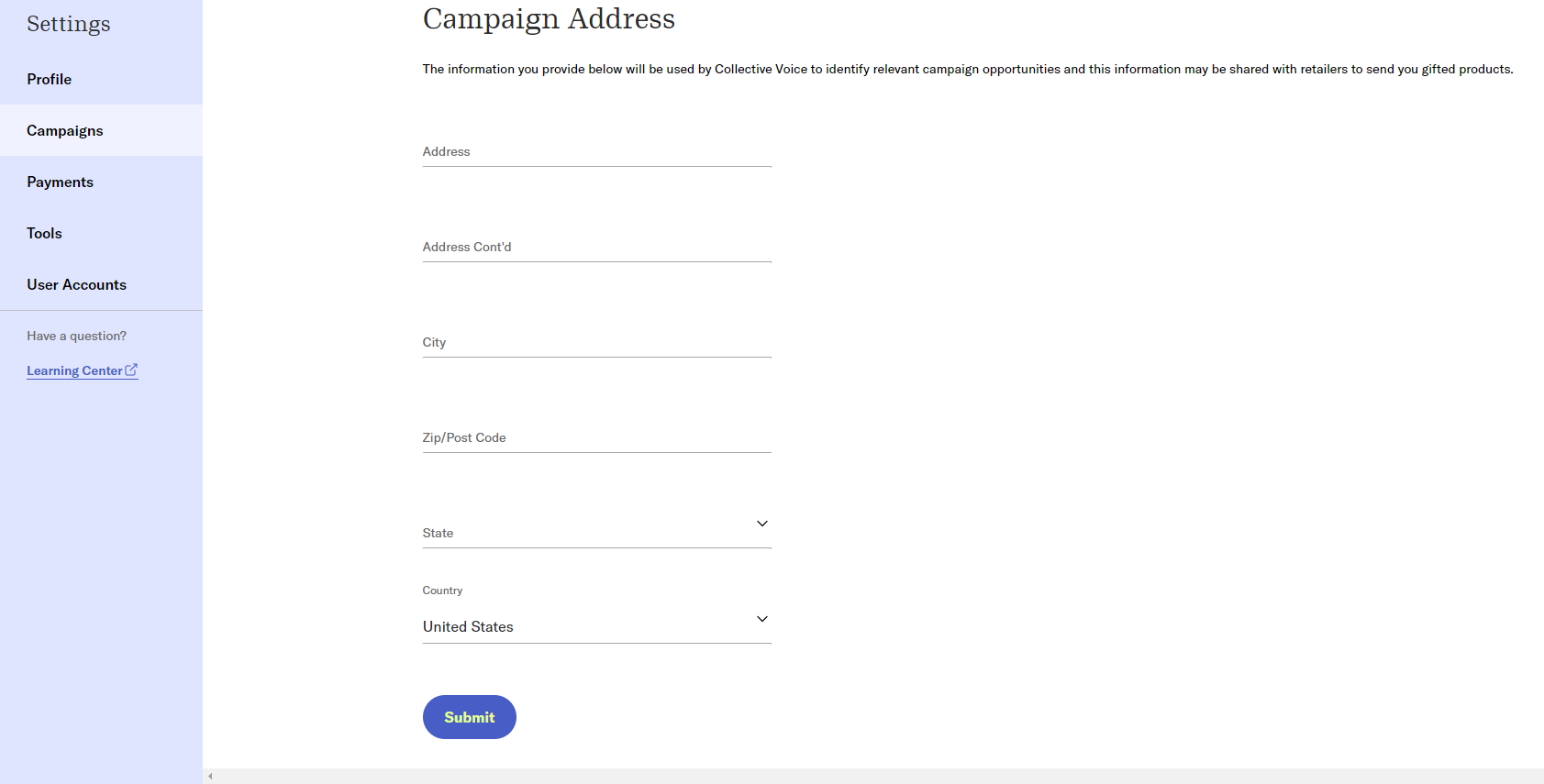 2. Link to retailers you want to work with!
Campaign selection is based on a few things:

How well you are currently performing
If your Collective Voice links are driving sales
If you are also already organically talking about the brand that you are hoping to work with
And, lastly, how often are you using Collective Voice links? It helps if it is the majority of the time or exclusively!