Estimated Commissions
You can find product-level commission information by clicking "i" on any item within Search, or while creating Looks and Product Widgets.
You will still receive commissions even if your reader purchases another item(s) from this retailer via your link.
Reporting for other items will be shown under the link your audience clicked through.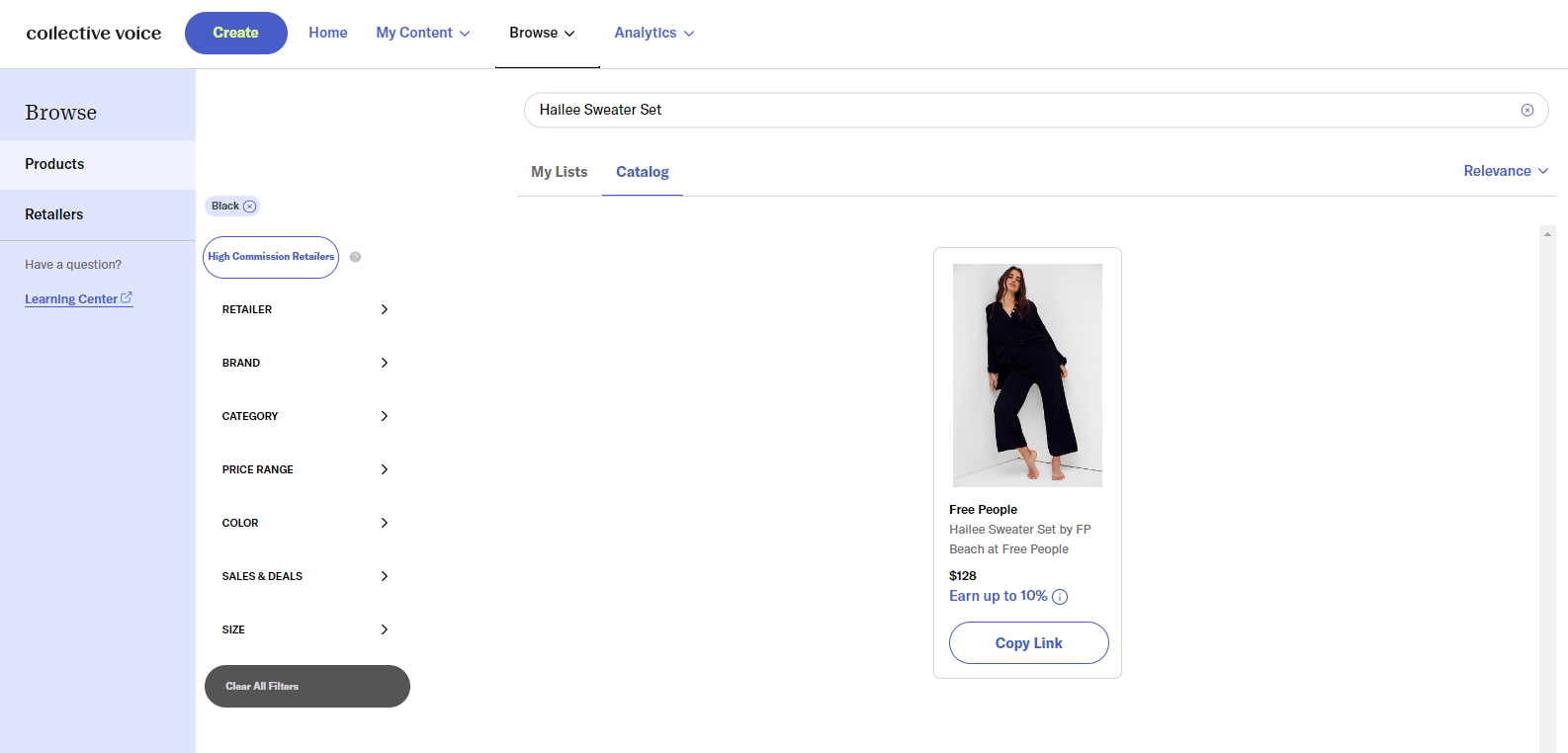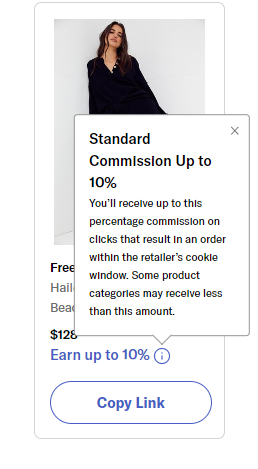 Analytics for your Products Linked

In your Analytics, you'll see Product Linked as a category. This will be the product you linked to that sparked a shopping trip.
Retailers are unable to provide further insight into a user's shopping trip, beyond sharing what affiliate link started the shopping trip.
Further information
What's a cookie window?
Cookies are used by websites to store information and track a user's actions. So, for example, when your readers click on an affiliate link, they are "cookied" and that cookie includes tracking data from your affiliate account as a referral partner, retailer information, the date of the click, and product information. The length of time a user is tracked or "cookied" is called a cookie window. In regards to affiliate marketing, retailers can have different cookie windows. A typical cookie window can range anywhere from 7-30 days.
Always remember the last cookie wins! So the more you use links and the more you engage with your audience across multiple platforms, the more likely you are to get credit for any purchases.
Where can I view my commissions?
In our continual effort to provide you with transparent data to optimize your earnings, we'll display estimated commissions at a product level within search as well as a list of advertiser rates so you can make the best choice when deciding what to feature. You will be able to see all conversions and orders directly in your dashboard. As we continue to update the platform, we'll notify you about even more robust analytics related to your commissions.