Locating your Payments Page
In your account, select Payments from the drop-down menu. The payment page is also available in the iOS app.
Understanding your Payments Page

Current Balance
The current Balance represents all confirmed earnings since your last payment
This balance restarts after payment has been sent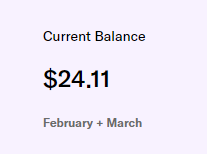 Last Payment
The amount and date of your most recent payment

Lifetime Payments
Lifetime Payment represents your total payment sum since joining the CPA program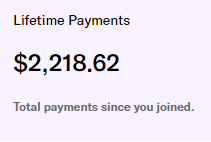 Payment History
View progress toward upcoming payments, past payments, campaign information, and confirmed clicks by month in your Payment History.
PAYMENT: This status indicates that you received payment during this month.
AFFILIATE EARNINGS: Represents confirmed clicks during that time period.
Click on For Clicks xx-xx to view confirmed commissions.
Please note: The CPA Earnings For Clicks xx-xx when clicked on, may display some pending commissions, due to varying retailer confirmation windows.

ROLLOVER: If your balance is below the $25.00 payment threshold, your earnings will carry over until the threshold is met.
After reaching the payment threshold, payment is sent the following eligible month

BALANCE: What you earn during that month - what you were paid = your new balance
Check out the analytics page for detailed data insights.
Learn more about the payment cycle.
Disclaimer: When a retailer files for bankruptcy, multiple parties, and a bankruptcy court begin making decisions on behalf of the retailer. As a result, it often takes a long time for any party to receive formal updates or communications from the retailer. Any open/pending commissions will not be confirmed or paid out unless the retailer issues payment to Collective Voice, regardless of the standard 90-day or more order confirmation window. If the bankruptcy court chooses to discharge a retailer's debt, it is likely that confirmed commissions will need to be reversed and will not be paid out to either Collective Voice or the creator. Our team will make our best efforts to keep you informed as we receive any updates.