Go to your Account Settings and select your Social Channels tab, you can connect your social accounts. Adding and verifying your blog and social networks makes your platforms available for campaign opportunities. Learn more about campaign opportunities here.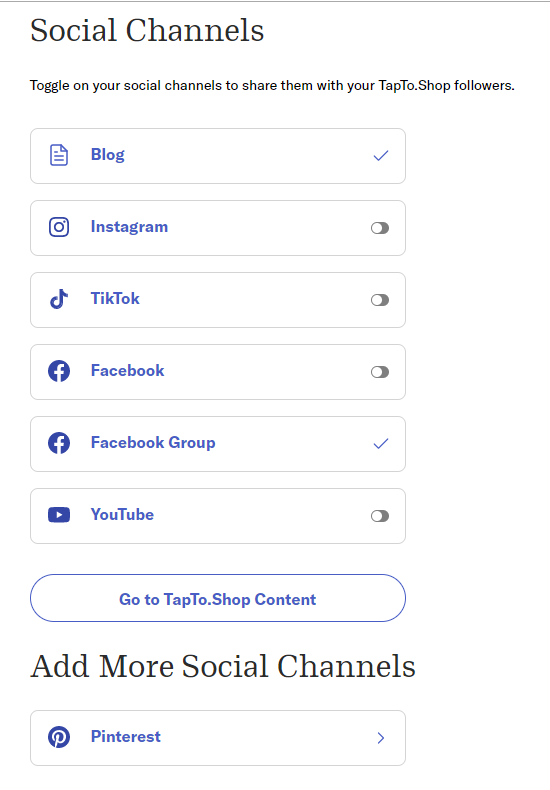 If you're having trouble connecting any of these, please try:
Logging out of the social platform on your device
Clearing your cache and cookies
Find out how to monetize your social platforms here!